Get great clients without having to "sell"
We'll build a done-for-you marketing system (and keep it running), designed for the unique challenges of selling professional services.
Be well known in your market
Work with clients you love
Spend less time on business development
Obscurity is the Enemy
Are you the "best-kept secret" in your market?
You need to attract great clients to be successful and fulfill your potential. And, it can feel really out of character, even unprofessional to "always be selling." Your success shouldn't be limited because you're not a natural marketer or salesperson.
Marketing today is complex, even confusing
We understand. You just want to focus on your clients. We have a simple, 4-part system to get you clients, and we'll do all the work for you.You just show up and have easy conversations.
1. The Podcast Prospecting Method
Easily start new relationships with future clients by inviting them to share their expertise on a podcast interview.
2. Always-There Follow-up
Never again lose business because you didn't follow-up. Stay top of mind with every new prospect, client, and center of influence (without being annoying).
3. The Pre-Selling Presentation
It can be really uncomfortable to "pitch" your services. Instead, use an automated, on-demand video talk that pre-sells prospects and books appointments.
4. The Pipeline Builder​
The biggest risk in most firms is the "revenue rollercoaster." The Pipeline Builder process keeps filling your pipeline, even when you're busy with clients, so you can get off the rollercoaster!
"I'm a real estate broker and auctioneer working with probate attorneys. I've started relationships with 38 attorneys using Steve Gordon's guidance. I have made about $20,000 so far from these attorney meetings and got a call from someone who remembered our lunch when her client needed my services…I won the business over the client's family member who is a competitor. Steve's approach to attracting clients really works!"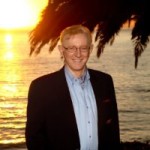 Terry Hunter
Hunter-Broker, Fine Homes | Auctions, San Clemente, California
No more courses, struggling with technology, or wondering"Am I doing the right thing to connect with prospects?"Just professional marketing, done for you, so you can…
Win more clients

Make more money

Grow your business

Be well known in your market

Focus on your clients

Raise your fees

Work with clients you love
Spend less time on business development

Have confidence in your marketing

Make better relationships and grow your network, without wasting time at networking events

Pre-sell prospects, so you don't have to "sell"
Find out if we can help in3 easy steps
1

​Schedule a Right-Fit Call.

2

Spend just 45-minutes on a call.

3

Get a customized plan to reach your growth goals.
How much is it costing you each month you're stuck being the "best-kept secret" in your market?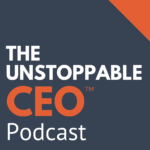 Popular Podcasts
Copyright 2014-2018 Unstoppable CEO Press