It's time to repair the absolute foundation of your business…
You.
You might not even realize how much your physical and mental health habits are holding you back.
You might have less energy, less focus, and less confidence than you're capable of.
You might think you don't have time to build a healthier lifestyle on top of working 80+ hours a week growing your business.
My guest Olly Wood is the owner and head coach at The Meta Project, where he helps people elevate their energy, body, and mind.
Olly is here to break down why fixing your health is the most important thing you can do for your business—and show you some small steps to begin your journey.
Listen | Watch on YouTube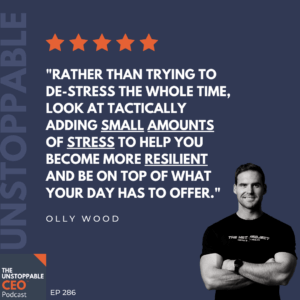 Mentioned in this episode: