Ever wonder how a highly successful serial entrepreneur builds companies that are almost guaranteed to succeed?
Today, I interview Mitch Russo who has launched ClientFol.io–a client management tool for coaches. ClientFol.io is Mitch's fourth company. He sold his first software business for 8-figures. Then partnered with Tony Robbins and Chet Holms to build one of the largest business coaching firms in the world.
After leaving that firm, he started his current high-end coaching practice, and now a new software firm.
Mitch has a method for starting and growing companies. We dive into that today, and we dig into his latest venture ClientFol.io. Listen to discover…
How to build your own solutions (and profit)
How to develop a failed idea into incredible success
How to use your customers to develop your product
And even more…
No venture capital, no business plan, or market research. Mitch just put his idea out there and let his clients drive its development. Sometimes the easy way works the best.
Listen here or watch on YouTube.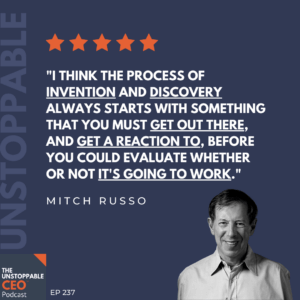 Mentioned in this episode: