What if I told you it was possible to create perpetual wealth for yourself and your family?
Many people are never taught about the product that makes this possible…
Some financial planners (unless they're top-tier) won't even share this with you…
But my guest Kim Butler has seen countless families build sustainable wealth using a specific strategy known by the wealthy, and accessible to everyone.
She believes that any family can do it with the right education and strategies.
Kim is here to break down what you need to know about building perpetual wealth and share how you can leave your family a meaningful legacy that aligns with your purpose and values.
Listen | Watch on YouTube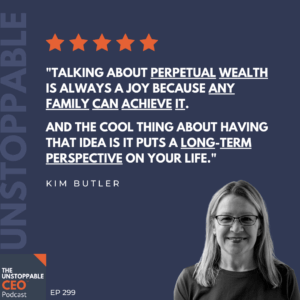 Mentioned in this episode: