In this episode, I sit down with my friend and long-time client John Curry…he's experienced one heck of a "life ambush."
He's just hit a huge positive milestone…one many people in his situation might not have the strength to make happen.
We go deep on overcoming adversity, building a strong mindset, and making progress in the face of serious and very real challenges.
I learned a lot from John throughout this entire experience. Today, we unpack the lessons for you. This transcends business, and is extremely relevant to every entrepreneur.
I promise you'll find at least one thought that will improve your resolve, determination, and mindset.
Listen now…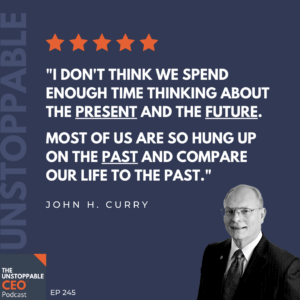 Mentioned in this episode:
Enjoyed this episode? Rate this podcast on iTunes >>