Want $10k+ per month in recurring revenue?
There's a revenue stream you probably haven't thought of yet.
It bolts onto your existing business…
It's not high-ticket…
Doesn't need a complicated funnel, or advertising to make it work.
Can add stability to your revenue, without living on the content hamster wheel.
My guest today, Joe Soto, developed his first Mentorship program to give potential clients for his more expensive offers a way to experience working with him, without all the risk of a big price tag. Since then, he's helped dozens of clients hit that $10k/mo mark (and much more) within weeks of launching their mentorship program.
Today, he joins the podcast to show you how to do the same.
Listen | Watch on Youtube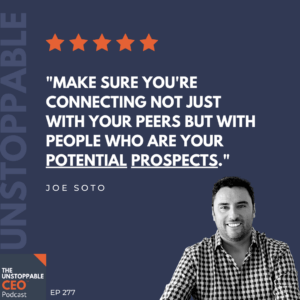 Mentioned in this episode: