Time is the single most important element in customer experience…
But most businesses don't treat it that way.
You might be losing opportunities you didn't even know about because you were too slow.
So how do you become fast enough for today's consumers?
Jay Baer is here to share key findings from his new research on the importance of speed in business success.
He'll cover:
Your first steps to improving speed
How quickly do today's customers expect replies?
Scenarios where being too fast hurts your business
How to unlock profit now with the "fast pass" strategy
And more…
Listen | Watch on YouTube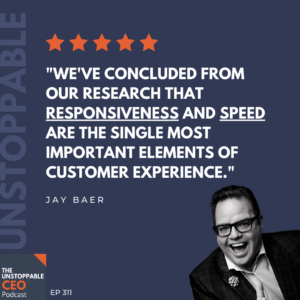 Mentioned in this episode: