Earned media is a game changer…
It says to your future clients that you're an expert and the media agrees.
Today there are more opportunities for earned media than at any point in history.
Traditional media—TV, radio, print—and their online outlets…
Podcasts…
Big YouTube channels…
Live streams…
All have the impact of earned media.
In this interview with PR star Esther Kiss, we dive into how to land earned media appearances and how to leverage them into new client opportunities.
Listen | Watch on YouTube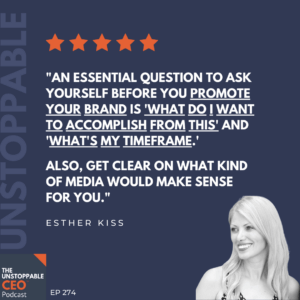 Mentioned in this episode: