Have you ever been frustrated by a prospect that just seems to string you along, never really making a decision?
Ever wonder how to get more of the people in your database to take a next step…now, not later?
In this episode of the podcast I walk you through my favorite technique for forcing prospects to make a choice. It's easy and can be implemented by any business…today. And will have immediate payoffs.
Listen now…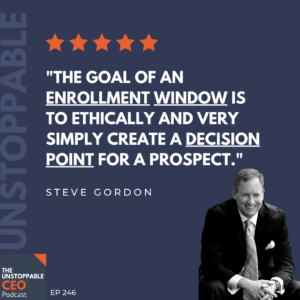 Mentioned in this episode:
Enjoyed this episode? Rate this podcast on iTunes >>