Today, I welcome back Bill Bloom. Bill is a financial advisor by day and a tech startup founder in his free time.
Bill's new company and app, Diane Money (dianemoney.com), uses the power of AI to recommend the right financial decisions based on your goals.
This is a fascinating conversation that shows how everyday entrepreneurs are rapidly creating new tech and entire businesses through collaboration.
Bill is building this new company without all of the usual stuff…
No big team
No need for deep pockets
No complex infrastructure
If you have business ideas that you know will be great, Bill's story reveals a path to make those ideas a reality…and fast!
Listen now | Watch on YouTube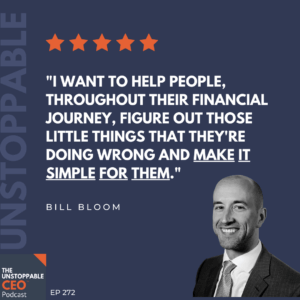 Mentioned in this episode: