Your network is a powerful asset…
But it's worth nothing if you don't use it.
Luckily, there's a tool for this…
With this tool, you'll never forget details about people…
And with just five minutes a day, you can keep up with your contacts…
So you don't miss opportunities by falling out of touch.
This tool is called Contact Mapping, and in this episode, I talk to its creator, Adrian Chenault.
Adrian has developed a painless method for staying in touch with your network, and he's here to break it down for you.
He'll discuss:
How to maintain relationships without wasting a ton of time
The best way to have productive conversations
How to put the human back in networking
And more…
Listen | Watch on YouTube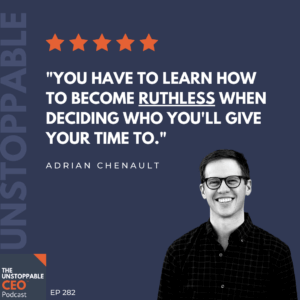 Mentioned in this episode: